Presentation session of the Cyber Security Master's programme under the aegis of EIT Digital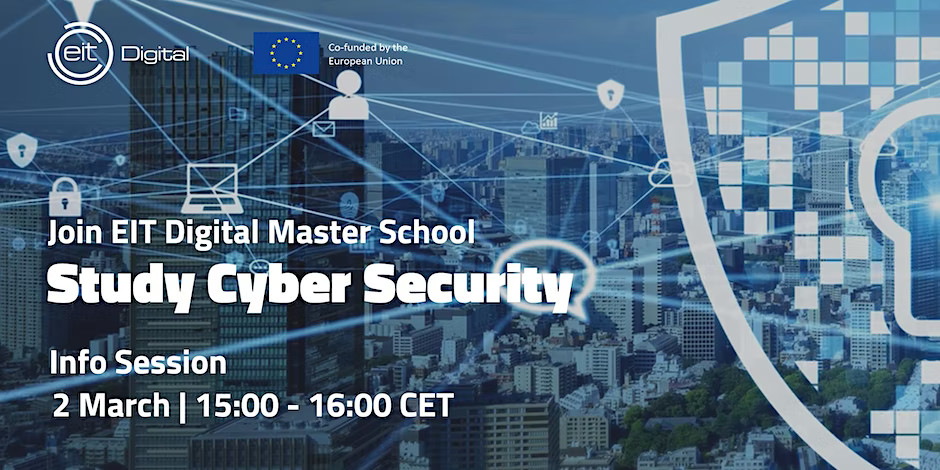 On March 2nd, 2023, starting at 16:00 (Romanian time), there will be an information session about the master's programme in Cyber Security organized under the aegis of EIT Digital (European Institute of Innovation & Technology) at a number of leading universities in Europe, including the Faculty of Mathematics and Computer Science of the  Babeș-Bolyai University.
The information session organized by EIT Digital will take place online and will be followed by a Q&A session for students or candidates interested in applying for this master's programme.
To register, obtain the participation link and the event agenda please go here.