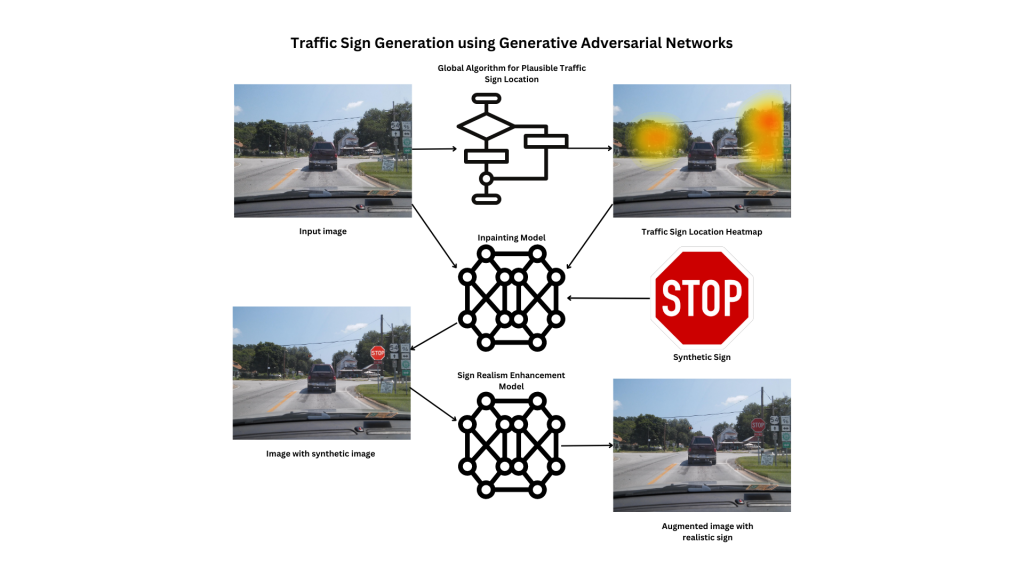 Proiect finantat de Bosch.
Director proiect: prof. dr. Laura Diosan.
Perioada de derulare: octombrie 2022 – iunie 2023
Abstract:
Generative Adversarial Networks (GANs) have demonstrated significant advancements in computer vision tasks, encompassing image generation, image-to-image translation, and style transfer. In domains where annotated examples of objects of interest are scarce, the incorporation of synthetic objects has exhibited improved performance. This research paper explores the application of GANs to the synthesis of traffic signs, employing a two-step approach to achieve realistic and diverse results. Through experimentation on multiple datasets, we evaluate the efficacy of synthetic traffic signs by training a
YOLOv5 model. The findings indicate that the utilization of synthetic signs enhances the overall mean performance of the object detector by up to 3%.