Numerical Analysis and Approximation Theory,
NAAT 2006, Cluj-Napoca, July 5-8, 2006.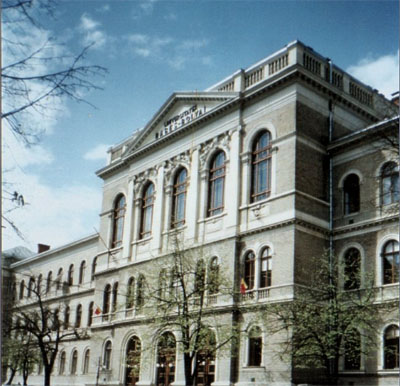 On behalf of the Department of Applied Mathematics of Faculty of Mathematics and Computer Science, Babes- Bolyai University, Cluj-Napoca, Romania, we have the honour of inviting you to take part in the International Conference of Numerical Analysis and Approximation Theory, which will be held in Cluj-Napoca, July 5-8, 2006.
IMPORTANT DEADLINES
• Abstract Submission: May 1, 2006

• Notification of Acceptance: May 15, 2006

• Registration and Accommodations: June 1, 2006

• Submission of the Papers:&nbsp September 1, 2006

Style Example
The topics of interest include, but are not limited to:
Functions approximation
Integral operators, Differential operators
Numerical analysis and stability methods
Positive operators, Rate of convergence
Splines
Wavelets
Stochastic processes
Approximation of linear functionals
Honorary Chair:
Prof. Dr. Honoris Causa
D.D. STANCU
honorary member of Romanian Academy
List of invited speakers:
Francesco Altomare (Bari, Italy)
George Anastassiou (Memphis, USA)
Heiner Gonska (Duisburg, Germany)
Bohdan Maslowski (Prague, Czech Republic)
Giuseppe Mastroiani (Potenza,Italy)
Gradimir Milovanovic (Nis, Serbia)
Jozsef Szabados (Budapest, Hungary)
Peter Vertesi (Budapest, Hungary)
Scientific Committee

O. Agratini
F. Altomare
P. Blaga
Gh. Coman
H. Gonska
G. Milovanovic

Local Organizers:

O. Agratini
P. Blaga
T. Catinas
I.R. Chiorean
Gh. Coman
H.I. Lisei
S. Micula
N. Rosca
I. Somogyi
A. Soós
R.T. Trimbitas
For registration click here.
Participation fee: 120 EURO
The fee covers:
• Book of Abstracts

• Coffee breaks and Banquet

• The Conference Proceedings
The payment will be made upon arrival.